Abous Us
Meet Dr. Si-Woon Park, DDS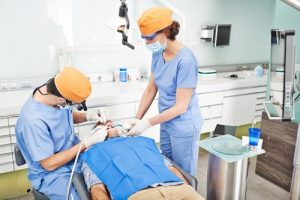 Welcome to Tysons Corner Cosmetic and Implant Dentistry!
We are committed to providing you with the highest quality of dental treatments in a gentle, efficient and knowledgeable manner.
Dr. Park is a board certified Prosthodontist, who is a dental specialist in the restoration and replacement of teeth. Extensive training and education provide prosthodontists with the skills for restoring optimum function and esthetics to your smile. These include: crowns, bridges, veneers, inlays, complete and removable partial dentures, dental implants, TMD-jaw problems, traumatic injuries to the mouth's structures and/or teeth, snoring and sleep disorders.
Certififcates of completion
Our Advantages
Accepting Insurance
Cards
Our clinic can easily accept the customers with insurance cards and create the history of cases for each.
Using Innovative
Technology
All our surgeries are furnished with state of the art equipment and maintained at the highest standards.
Guarantee Success
of Treatments
Most of our treatments are covered by a long term guarantee which will be discussed with you before beginning treatment.
Certified Dentist
Doctors
With over 30 years of dental experience and experience with implants, we are experts in all facets of dentistry.
Our Happy Clients
The doctors and nurses and aides were excellent. The food was excellent. I am feeling fine, back to my old self again and it feels great. Thank God for clinics such as yours.
Teacher
I appreciate all your kindness and good care you gave me. My maintenance treatments have done wonder for me. Thank you so much. Please enjoy the chocolates.
Sales Manager
Great co workers, really good environment and excellent patient care. They are continuously innovating themselves which is why they remain a premier dental clinic.
Handyman
I just wanted to thank you again for saving my life. If it hadn't been for you and the ECT, I truly don't think that I would have made it out of my depression.
Businessman